Florida tipped as best for bargain property in 2010
27
jan

2010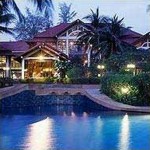 Florida is set to be one of the bargain hotspots of 2010 for real estate investors with some properties selling for as little as $47 a square foot, according to a new report.
As the global recession eases and the recovery begins, experts are forecasting that investor confidence will flow back into the US real estate market and national house price declines are predicted to improve by the middle of the year.
New home sales should post an increase of around 20% from the very low levels seen in 2009, according to the report from Winkworth International.
It points out that few real estate markets have suffered more than Florida where oversupply has been a major factor in driving down prices. Foreclosures and a glut of unsold condominiums have especially contributed to slowing down the Florida housing market.
Florida's loss can be a UK buyer's gain, according to Charles Peerless, director, Winkworth International. 'With low prices on a wide range of top quality luxury homes and condominiums in world class developments, combined with a favourable exchange rate and low interest rates, buyers who seek sun, golf and wide ranging lifestyle attractions can now buy a home here for about half what they would have paid in 2005,' he explained.
Sean Snaith, economics professor and forecaster for the University of Central Florida in Orlando, agrees. 'For international buyers, 2010 will be a great time to buy in Florida. The imbalance of supply and demand puts the buyer in the driving seat. Large inventory, pricing power and the continuing weakness of the dollar when compared to other currencies mean awesome deals in the housing sector,' he said.
'All this means that there has seldom been a better time to get into the Florida property market. According to most local experts, prices have nowhere to go but up and a home in Florida bought at today's bargain prices should prove to be a laudable investment five years from now,' added Peerless.
New home construction in Florida suffered more than expected. In the second quarter of 2009 housing starts fell to an annual rate of 35,352, an 88% decline in starts from peak to trough.
There are some pockets of Florida that have been affected more substantially by the downturn than others which now offer excellent opportunities to investors in high quality new developments, Peerless points out. In Orlando, buyers can pay $140 per square foot down from $250 in 2006 and in Sarasota prices that were $350 per square foot are now as low as $47.
He added that this region of Florida enjoys relatively uncongested areas, is sophisticated, less crowded than the east coast. Sarasota was recently highlighted on NBC as the top place in the whole of the US to buy a home and is known for its fine restaurants, beaches, theatres, arts, shops and lifestyle. Prices are at 2002/2003 levels and there has been little or no new construction in the area for four years, so high quality inventory is being snapped up.
The report predicts that central Florida with attractions like Universal Studios and Disney World should experience a quicker comeback than most other areas in Florida. While south Florida is described as the place to buy a condominium. There are sales being made well below construction cost. The major reason for the decline in the Miami condo market is the difficulty in getting finance which tends to be more available on houses. As such, condos offer an excellent opportunity for cash buyers, the report says.
Prices are discounted in North West Florida and are around 2005 levels. 'Buyers get so much more for their money in Florida than in Europe. Spacious high specification properties, spectacular golf communities, high future capital growth predicted, excellent transportation and, of course, the ever popular Florida lifestyle including sunshine, beaches, golf, cruises, theme parks, shopping and dining,' it concludes.
Bron: Property Wire
1 Comment
Meer In Nieuws Europa en Wereld